Smart Agriculture is getting increasingly present in our daily life. This kind of deployments are settled in the countryside for a while, but nowadays Smart Agriculture projects are having a huge growth in cities.
Modern cities are getting involved in the Internet of Things and are improving their management with smart projects. In this case, Barcelona deployed a smart irrigation system based in Waspmote Sensor Platform in Poblenou Park Centre.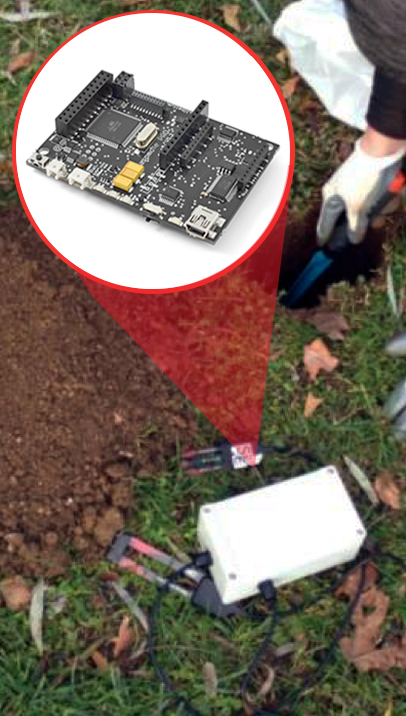 The deployment is based on sensors technology and consists in allowing remote control of the irrigation system to facilitate the management of the water network. This new irrigation management system allows an automatic control of the electronic valves that close or open the water flow.
The project is compound by soil moisture probes located underground together with Waspmote Sensor Platform. They are put inside waterproof boxes that ensure highly durability. Besides, these devices are powered by a long-life battery with one year autonomy.
Data gathered by Waspmote Sensor Platform can be sent to a gateway or directly to the cloud. It can be done through several communication protocols, such us GPRS, 3G, 4G, LoRaWAN, LoRa, Sigfox, 868 MHz, 900MHz, ZigBee, 802.15.4, WiFi, RFID, NFC and Bluetooth 4.0. In this project, data is sent through ZigBee to a Meshlium Gateway, provided by Libelium, and from there to the cloud using 3G.
The information collected can be visualized in a platform which concentrates and allows knowing the state in each zone and it can be controlled with computers, tablets and also smartphones.
The system optimizes water consumption because it irrigates with the proper amount according to weather conditions and the plants' needs. Thanks to this new management system the municipal water bill has been cut down near a 25% in the city. Moreover, this reduction is not just about money, the water usage has been reduced too.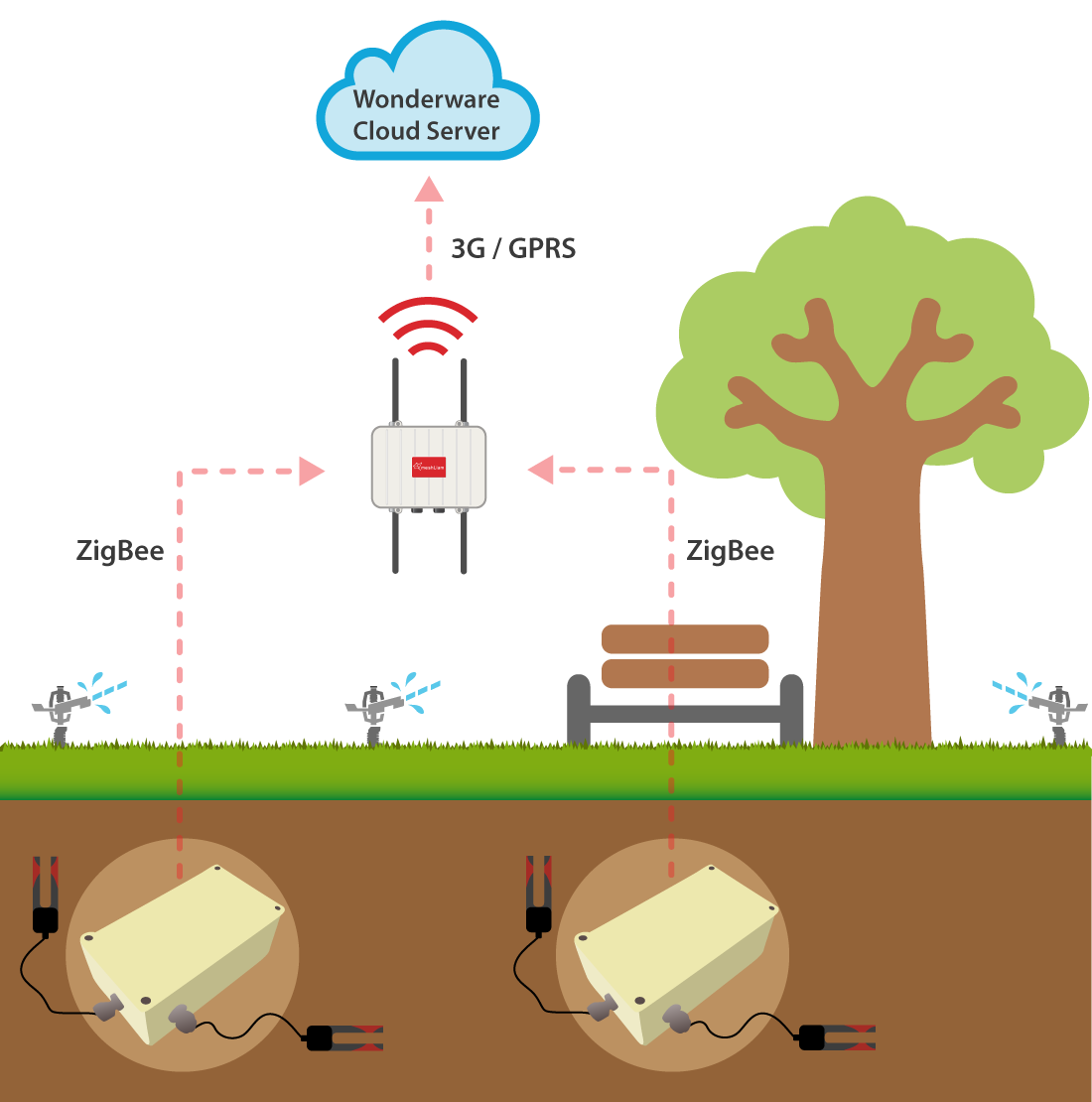 Barcelona is saving resources such us water with Waspmote Sensor Platform and contributing to enhance the environment too. For gardeners, their daily work tasks has been eased too. Controlling the irrigation system and detecting any incidents that may have occurred can nowadays be checked in real-time.
This project led by Barcelona City Council joins hardware components which gather data and send them through a gateway to the cloud in order to be visualized for irrigation management. This gives an idea of the versatility of Waspmote Sensor Platform, which can be used in the most professional projects.
If you are interested in developing a Smart Agriculture projects, in Cooking Hacks you can find one of the most versatile and professional IoT kits, the Waspmote Agriculture Sensors Kit.
This kit allows to monitor multiple environmental parameters involving a wide range of applications, from growing development analysis to weather observation. This kit contents specifically Waspmote Agriculture Sensor Board, which allows to connects these sensors: Digital Temperature & Humidity Sensor, Soil Moisture Sensor and Atmospheric Pressure Sensor.
Anyway, the Agriculture Sensor Board enables to connect up to 14 sensors at the same time, for example sensors for air and soil temperature and humidity, solar visible radiation, wind speed and direction, rainfall, leaf wetness and fruit or trunk diameter (dendrometer).
With the objective of extending the durability of the device after the deployment, the board is endowed with a solid state switches system that facilitates a precise regulation of its power, prolonging the life if the battery.
Discover how the Waspmote Agriculture Sensors Kit can be your best fellow traveler when you start deploying Smart Agriculture projects, whether in the countryside or in the city, helping you to make the difference.